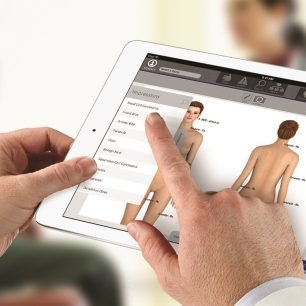 CDM Exam Preparation Course
Clinical Decision Making
Our Clinical Decision Making (CDM) Courses are the perfect stimulation needed for the CDM part of the EQ1 exam.
Learning beyond your imaginations...
We Offer The Best Tutoring Services
What is CDM?
The CDM component evaluates the best of systematic and clinical decision-making skills. This course is designed to teach healthcare professionals like doctors, nurses and allied health professionals how to make informed clinical decisions based on the assigned patient's data.
This component features 38 case descriptions, which evaluate and assess professional problem-solving skills. Our CDM exam preparation courses present you with detailed case files followed by a few series of test questions to evaluate key issues in the resolution of the case. Our case files may ask you to extract clinical information, evaluate diagnostic procedures, prescribe a therapy, make a diagnosis, or even conduct a diagnostic and management process. Each of your clinical decisions and management process should reflect the regulation of the patient.
   CDM Courses Options:
      *For Packaged Courses or Review/Crash Courses CLICK HERE
Our Clinical Decision Making Course offers the best insights and overview of the CDM exam. Our professional tutors thoroughly explain what topics to expect on the exam and how to address different questioning modes. Our best course plan and the constructive efforts of our professionals assist you in getting the best out of your CDM exam preparation.
Our detailed and most precise course plan discusses all the possible case scenarios with 80 plus topics that will most likely appear in CDM Exam questions. Each topic is thoroughly revised and contains every detail necessary to prep you for your CDM test. With the assistance of our extremely experienced team of professional tutors, you can get a better overview of what to expect on your test, ultimately leading you to a better complete preparation.
Our course aims to improve patient outcomes by equipping healthcare professionals with the necessary knowledge and skill to make informed clinical decisions. We specialize in offering top online CDM and Self-Assessment Practice Exam courses from the comfort of your house tailored to the specific needs of CDM exams.
The Clinical Decision-Making (CDM) section of the exam is designed to evaluate your ability to solve clinical problems and make informed decisions in the context of a patient case. This section consists of 38 case descriptions, each of which is followed by one or more questions. The questions may require you to
Gather clinical information
Order diagnostic tests
Make diagnoses
Prescribe therapy
Your answers should reflect the management of an actual patient, and you will be presented with 60 to 70 questions related to the 38 case scenarios. The questions are presented in either a short menu or a write-in format. Short-menu questions are multiple-choice, where you select the best answer from a list of options. Write-in questions require you to provide a written answer, often in the form of a diagnosis or treatment plan. You will have a maximum of 3 1/2 hours to complete the CDM exam component.
In some cases, the questions will be accompanied by pictorial materials such as photographs, diagrams, x-rays, electrocardiograms, and graphic or tabulated information. The use of such pictorial materials in the CDM section is particularly helpful in providing context and clarity to the patient scenario. Normal lab values will be provided directly in the question prompt if relevant to the case or question.
Get Your CDM course preparation done by the best-experienced professional at Tutor IMG and achieve scores like any other in your CDM test.